Your Partners in Aviation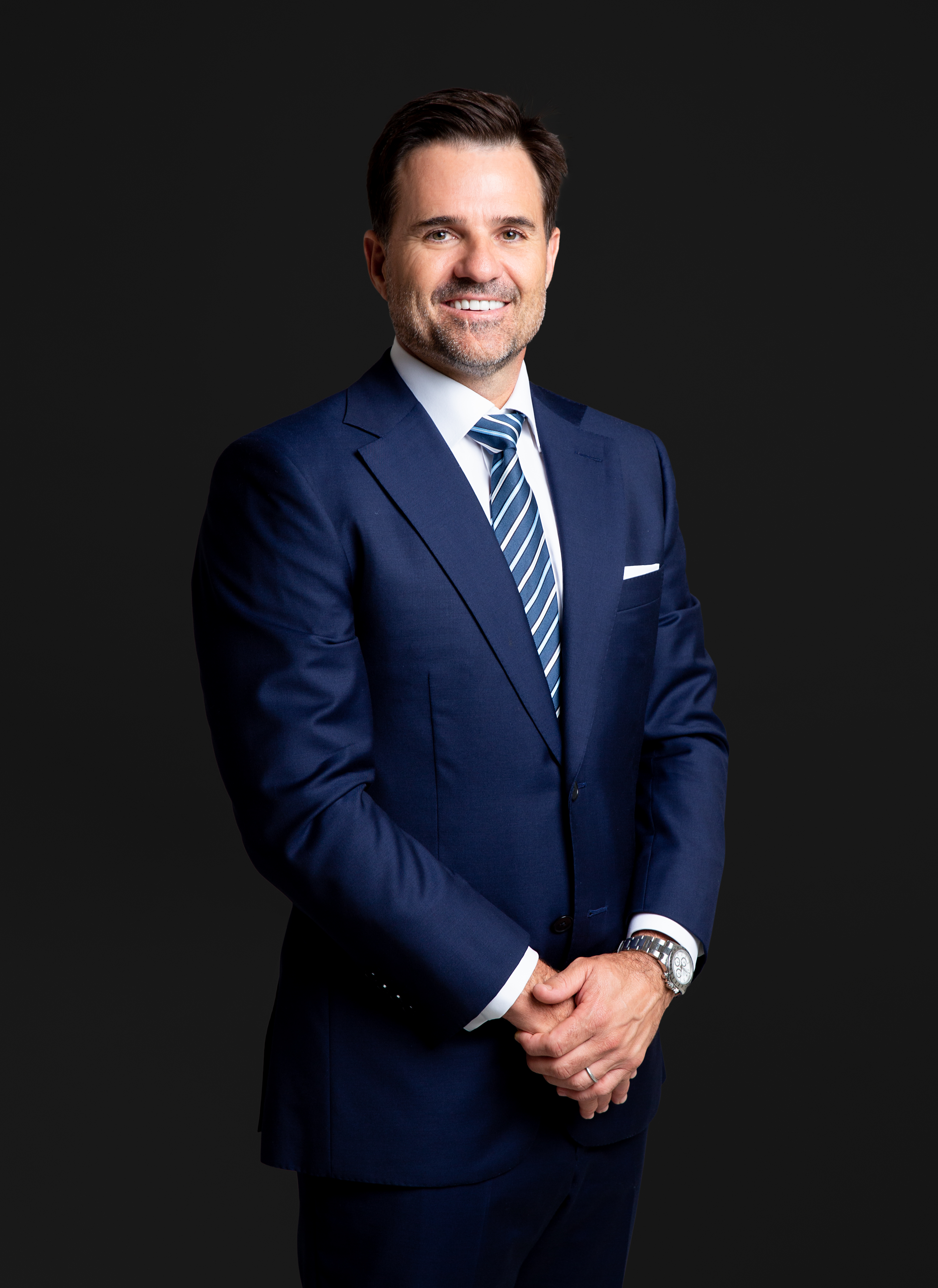 Allan Stanton
Founder
Allan Stanton enjoys the enviable reputation of being known as ultra-high-net-worth individuals' trusted professional for aircraft acquisitions and listings, leveraging his extensive global network, in-depth expertise and understanding to acquire the right aircraft for their needs. To date, he has in excess of $3 billion worth of successful transactions under his belt, and countless trusted partnerships around the world.
Allan began his career in the pre-owned aircraft sector 18 years ago, before moving on to Hawker Beechcraft where he spent seven years handling new aircraft sales in the Middle East, Turkey and Africa. However, it was during his five years as a Vice President of International Sales at Gulfstream Aerospace when he identified a need for bespoke aircraft acquisition and listing solutions for ultra-high-net-worth clients with diverse requirements.
Fuelled by extensive aviation expertise and an international network of trusted industry partners, Allan established Stanton & Partners Aviation. Bolstered by a seasoned team of experienced aircraft specialists, the firm is well positioned to serve a worldwide client base.
M: +971 50 653 5258
E: astanton@stantonaviation.com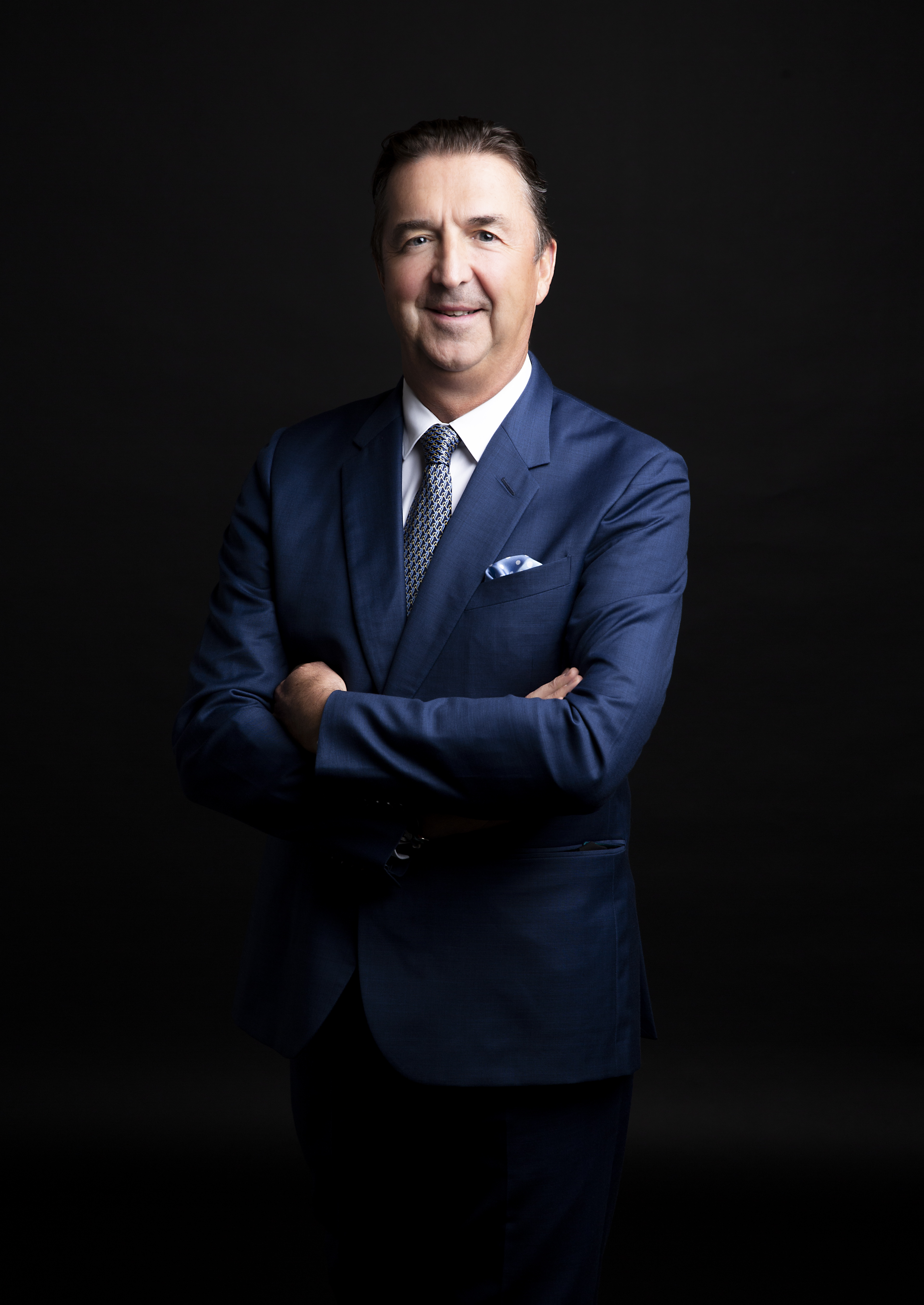 Benoit Defforge
Chief Executive Officer
Benoit is a visionary leader with over 35 years of experience dedicated to aviation business development within some of the world's most esteemed companies. His career spans 15 impactful years at Safran, followed by two decades of invaluable contributions at Airbus.
For the last 10 years, Benoit has been at the helm as President of Airbus Corporate Jets (ACJ), where he channeled his passion into taking ACJ to new heights.
Benoit has garnered a diverse and extensive skill set encompassing services, program management, commercial operations, and general management. His passion for business aviation was first ignited during his involvement with Falcon outfitting, which set the stage for his remarkable contributions to the development of Airbus Corporate Jets (ACJ) over the past 15 years.
As CEO of Stanton & Partners, Benoit brings with him a wealth of knowledge, a legacy of transformation, and a strong commitment to excellence.
M: +971 54 279 7779
E: bdefforge@stantonaviation.com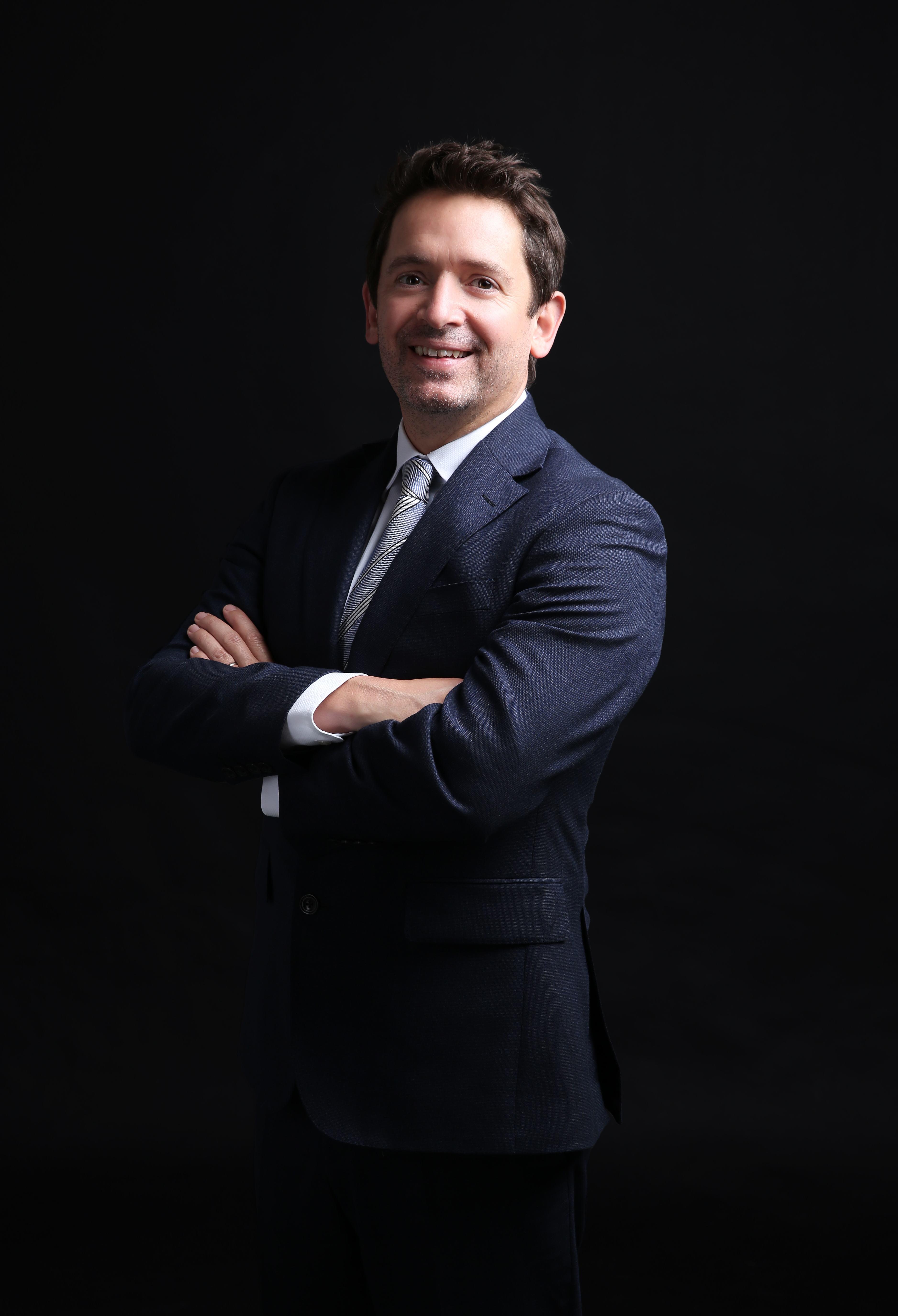 Michael Nelson
Chief Operating Officer and General Counsel
As a Partner at Clyde & Co. in Dubai, an internationally recognized aviation law firm, Michael was involved in over US$15 billion worth of complex transactions for the sale, purchase, leasing, financing, and operation of commercial aircraft, business jets, helicopters and engines on cross border transactions all over the world.
Michael is experienced, transaction-driven, and recognized in the aviation industry as a leading lawyer who knows "how to get the deal done". In particular, Michael earned a reputation as the go-to lawyer in the Middle East for ultra-high-net-worth individuals and corporates providing turn-key services on all aspects of business aviation transactions.
He understands the commercial demands of any transaction and is quick to help with any issue. Michael is also well-versed in the intricacies of aviation finance and leasing.
Michael uses his vast experience and network for the benefit of our customers to navigate and support them through the entire process of selling or purchasing a business jet by dealing with issues before they arise and working tirelessly to ensure the best results for our customers.
M: +971 56 224 0781
E: mnelson@stantonaviation.com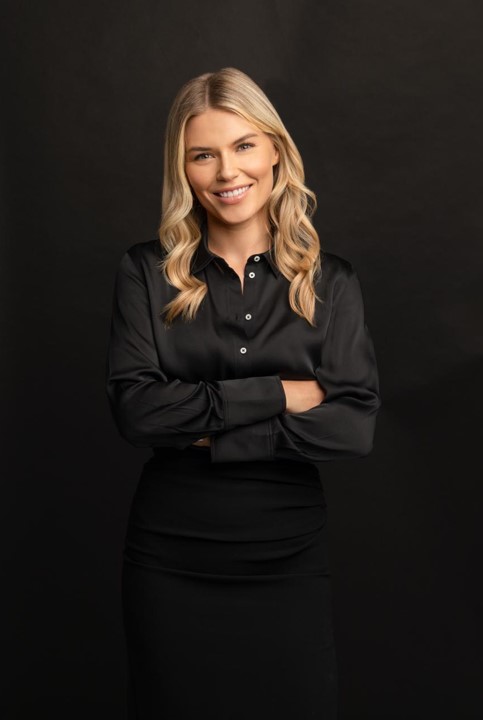 Emily Butcher
Chief Finance Officer
Emily is a member and ambassador of the Institute of Chartered Accountants and has a decade of successful professional experience throughout the United Kingdom and Middle East. Emily began her career working for leading professional service firms Deloitte and PricewaterhouseCoopers before moving to the renowned luxury brand Jumeirah Group.
Emily is known for her attention to detail and her solution-focused, insightful approach. This, coupled with her ability to build strong working relationships, enables her to oversee and drive both the financial operations and vision of Stanton & Partners Aviation. Emily has an Honors Degree in Accountancy & Finance from a top European University therefore is proficiently positioned to provide invaluable knowledge and expertise within a dynamic market.
M: +971 50 513 6262
E: ebutcher@stantonaviation.com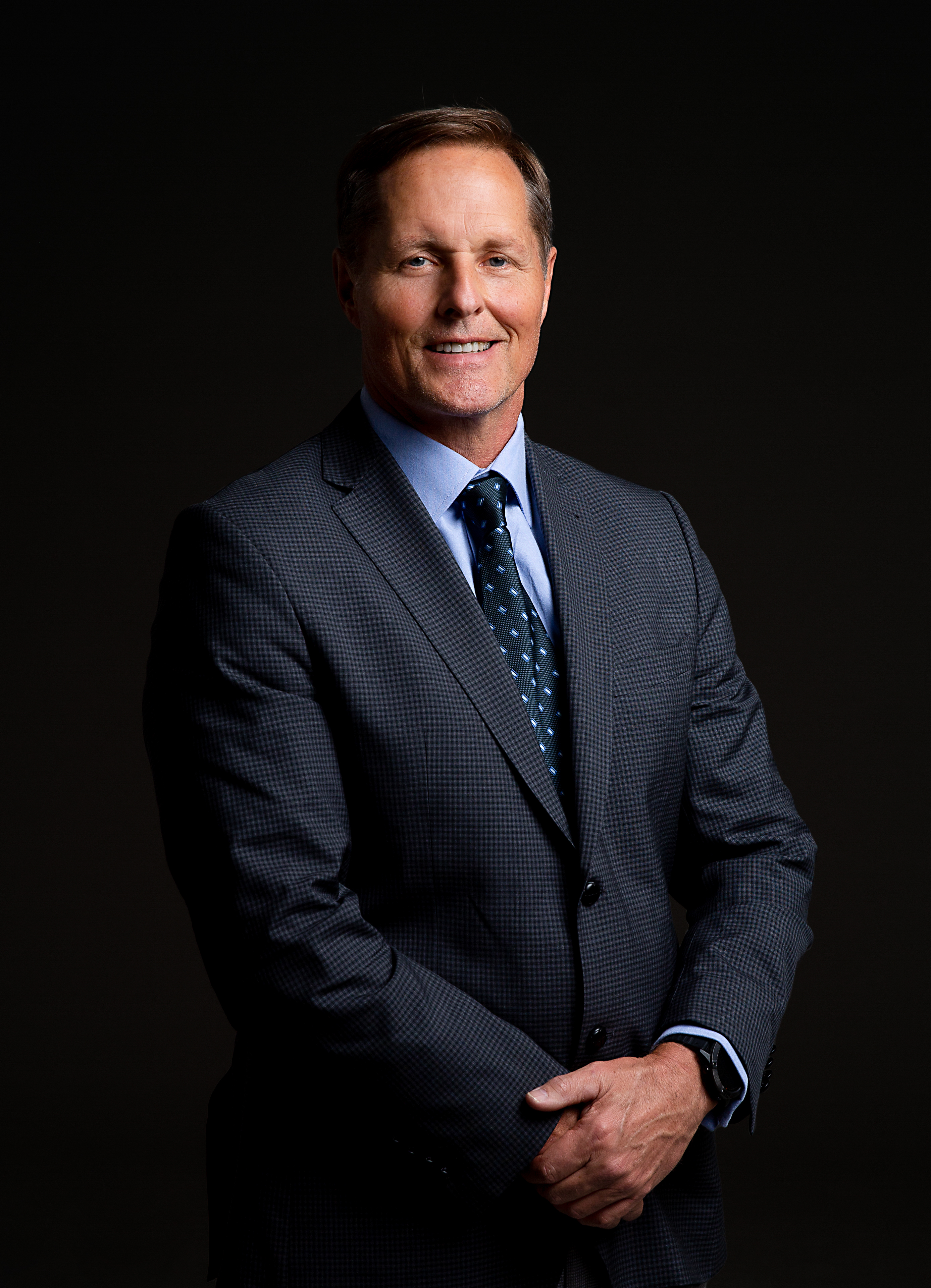 Peter Walker
President of Sales - Asia Pacific
With over 22 years management experience within the aviation industry including Hawker Beechcraft, Embraer and Viking Aircraft, Peter Walker brings his vast aircraft sales expertise and technical knowledge to support all aspects of aircraft purchases and interaction with respective sales teams.
During Peter's career, he has provided specialist services for a wide spectrum of individual and corporate clients, industry associations creating integrated partnerships with manufacturers and operators ranging from high-net-worth individuals through to military end users.
Peter further augments his project delivery capabilities with a keen passion for the aviation industry and his resolute commitment to integrity and discipline which stemmed from his formative military years, Peter currently holds multiple airline transport pilot licenses as part of his Aviation repertoire.
M: +61 42 690 8681
E: pwalker@stantonaviation.com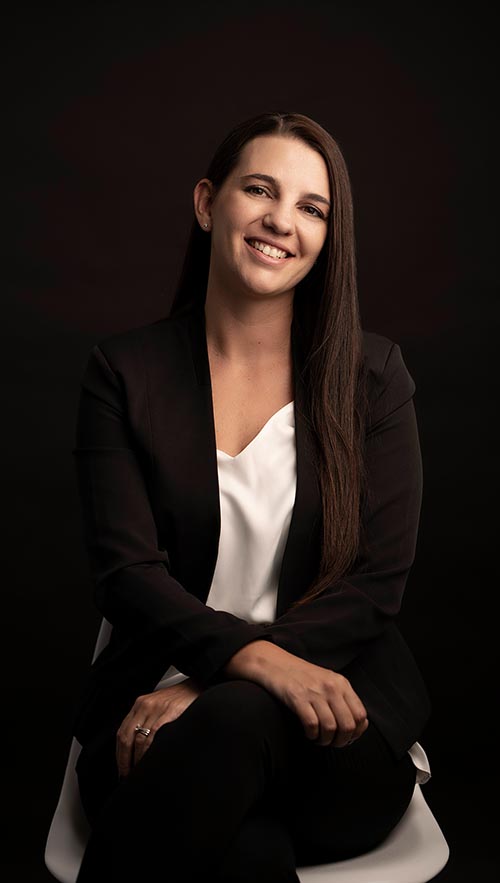 Caroline Young
Contracts & Transaction Manager
An accomplished lawyer, Caroline Young possesses a strong background in commercial and contract law as well as litigation in both the private and public sector. Her keen eye for detail and exacting approach serves her well in the more technical and nuanced aspects of aviation.
Her expertise lies in assisting and supporting clients in the intricate process of aviation transactions, from Letters of Intent, purchase agreements, escrow and post-sales queries. Thanks to her previous experience as a Contracts Manager for an aviation brokerage company and as a Senior Legal Advisor at the South African Department of Trade, she is also well-versed in the finer details of commercial contracts as well as litigation. At Stanton & Partners Aviation, she is a trusted resource in navigating through delicate contracts and ensuring an equitable result for all parties.
M: +971 50 807 3789
E: cyoung@stantonaviation.com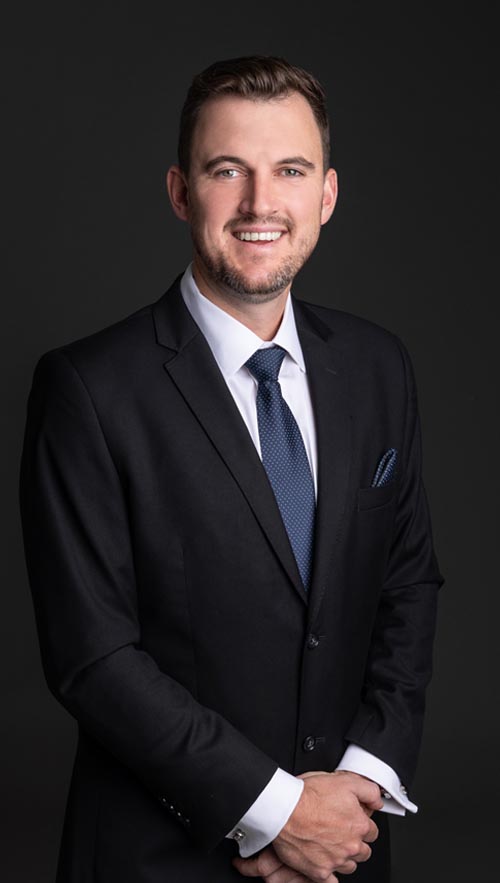 Matthew Newton
Sales Director – International
Meet Matthew Newton, our International Sales Director based in the Dubai office and showroom. With his exceptional expertise in the aviation industry and a passion for private jets, Matthew plays a key role in managing the sales team and fostering strategic partnerships worldwide.
Working closely with the company's visionary founder, Allan Stanton, Matthew ensures that every client receives personalized attention and a seamless experience from inquiry to delivery. His deep understanding of the unique needs of high-net-worth individuals and corporations allows him to recommend the most suitable private jet options, tailored to each client's preferences and requirements.
Matthew's exceptional negotiation skills and ability to build strong relationships have contributed significantly to the company's expansion and success in the ultra-luxury private aviation market. His commitment to excellence and dedication to delivering unparalleled service make him a valuable asset to Stanton & Partners, setting new standards in the industry.
M: +971 50 880 3819
E: mnewton@stantonaviation.com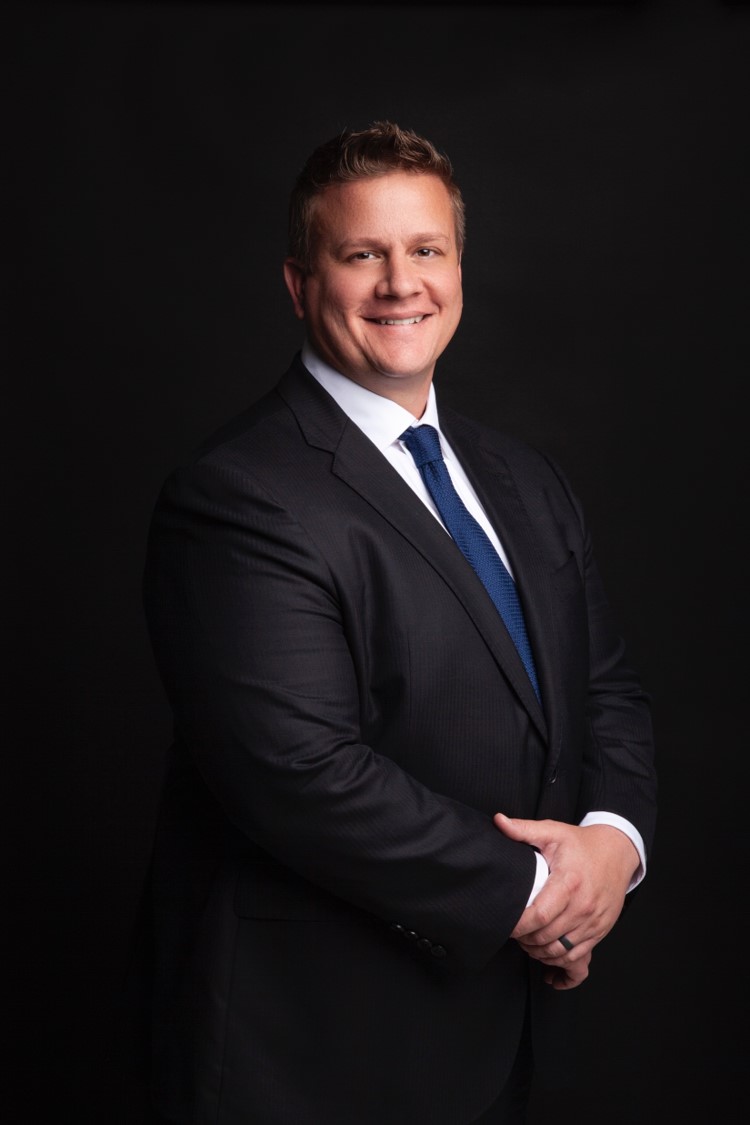 Sean Wright
Vice President - Technical Support
Sean Wright's technical and diagnostic expertise provides a highly desired piece of mind for VIP clients. His foundation of integrity and professionalism gained as a former Special Forces Green Beret supports the commitment to excellence expected at Stanton and Partners Aviation. The full attention to detail that he delivers both assists clients avoid the industry's hidden pitfalls and capitalize on each opportunity's highest potential.
Sean utilizes his aviation experience in global operations management, sales and acquisitions, and maintenance analytics to provide ultra-high-net-worth clients a tailor-made experience from start to finish. He actively leads the examination of every intricate detail, from valuations to aircraft inspections. Sean's undergraduate education in math and graduate education in administration undoubtedly deliver a distinct advantage throughout the review and sale of every aircraft.
M: +1 312 998 9380
E: swright@stantonaviation.com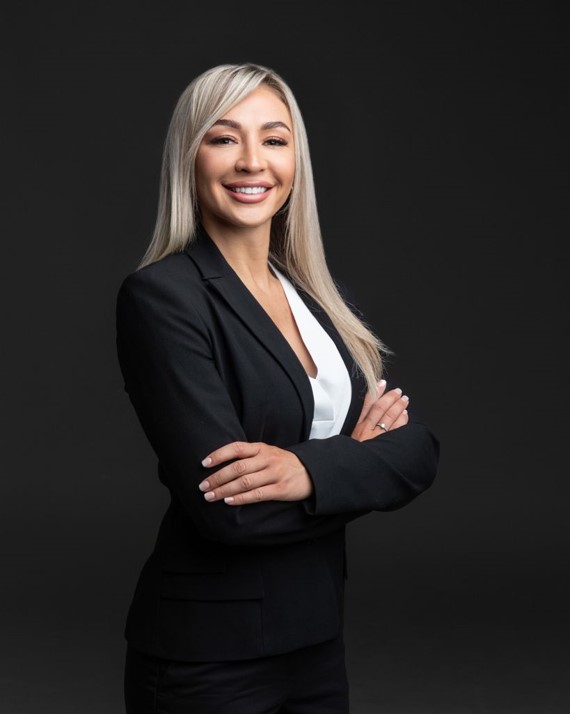 Shauntel Hawkins
Sales Support Manager
Shauntel joined the Stanton & Partners Aviation team early 2021 with over 8 years of UAE aviation experience. Shauntel is responsible for supporting the sales team by ensuring that each team member can be focused on carrying out his or her primary responsibilities, and therefore be more productive in driving the company objective.
Shauntel uses her organizational skills to ensure smooth operations in a busy work environment.  With her can-do attitude, Shauntel assists in the implementation of the entire sales process and is an asset to the sales team.
M: +971 55 899 6580
E: shawkins@stantonaviation.com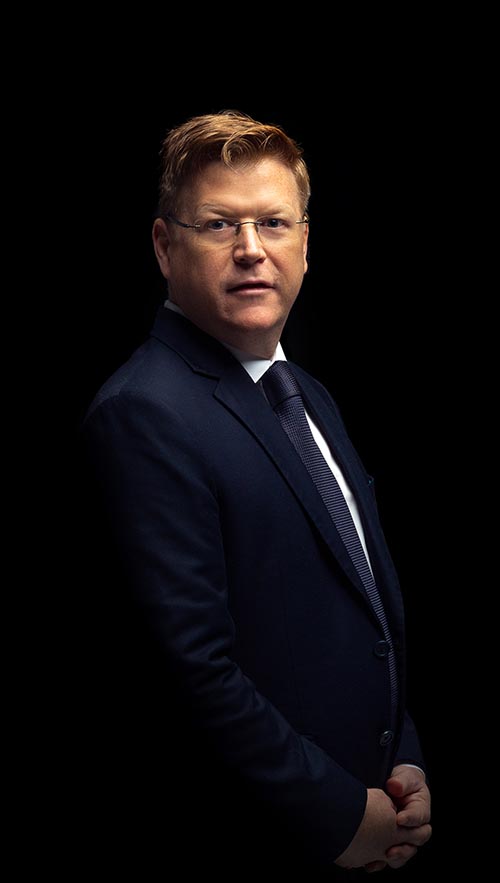 Barry Schumaker
Sales Director
Barry Schumaker's passion for Aviation began when he served in the United States Marine Corps in the early 1990's. He then covered the Russian Aerospace industry in the mid-2000's, building financial models and publishing equity research for his international roster of clients. Since moving to Dubai 8 years ago, he's advised UAE family offices and regional ultra-high-net-worth individuals in private equity and venture capital investments. Barry's 20 years of experience and knowledge of risk management brings a unique insight to support the team and to assist our clients in acquiring their aircraft and guiding them through each phase of the transaction. He has a Bachelor's Degree from California State University, Chico and an MBA from Thunderbird School of Global Management.
M: +971 56 767 3258
E: bschumaker@stantonaviation.com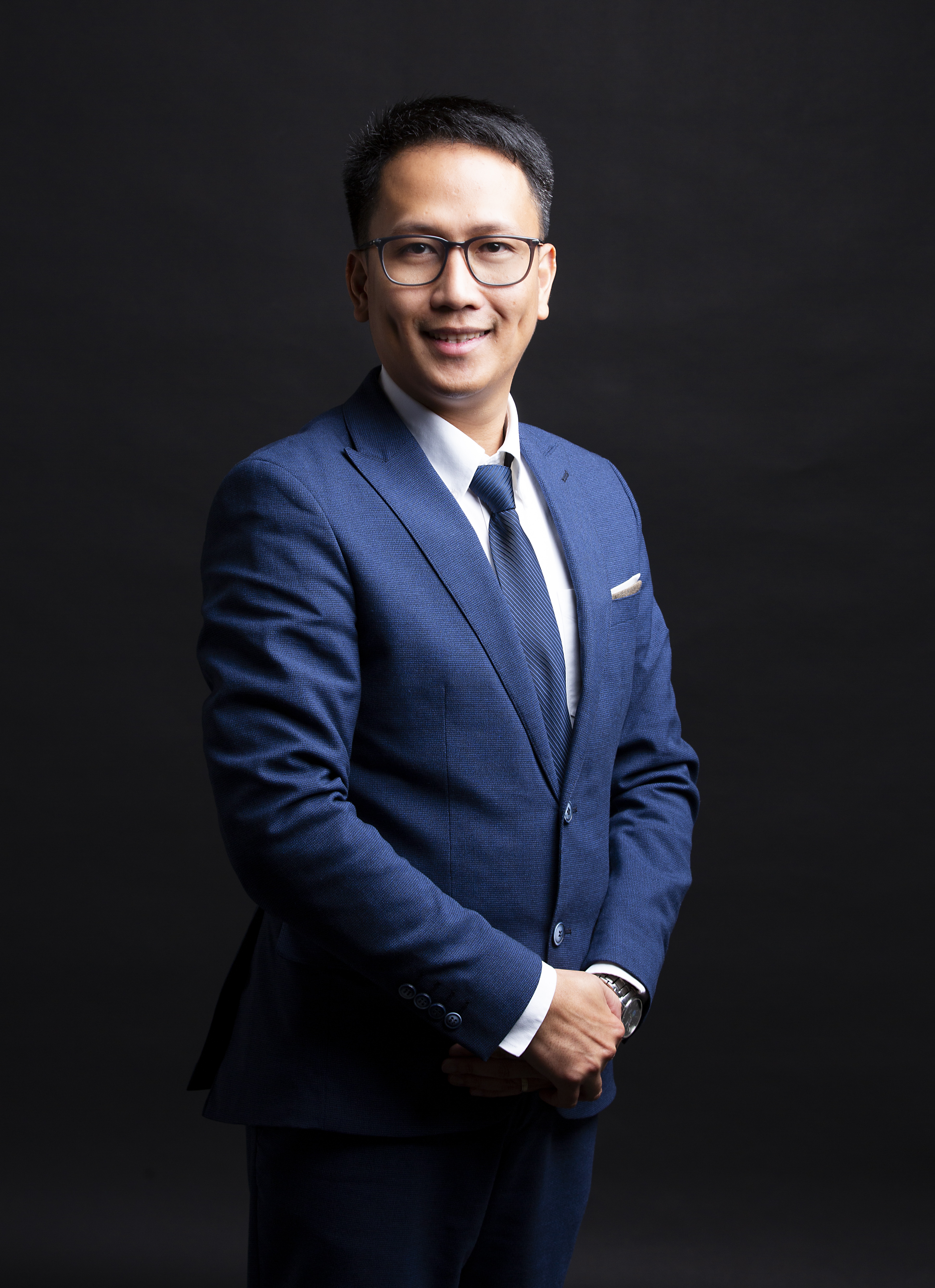 Reymond Paul Romero
Market Analyst
As a key member of the Market Analysis department, Reymond's dedication to meticulous research and analysis enables him to offer precise insights into market trends, aircraft performance, and pricing strategies. Whether it's identifying potential buyers, conducting competitive analyses, or creating comprehensive reports, Reymond's attention to detail ensures that every sales opportunity is maximized.
Reymond's commitment to excellence extends beyond his role. He stays up-to-date with the latest developments in the aviation industry, keeping a watchful eye on emerging technologies and market shifts. His proactive approach ensures that our clients benefit from the most current and relevant information.
M: +971 50 722 4812
E: rromero@stantonaviation.com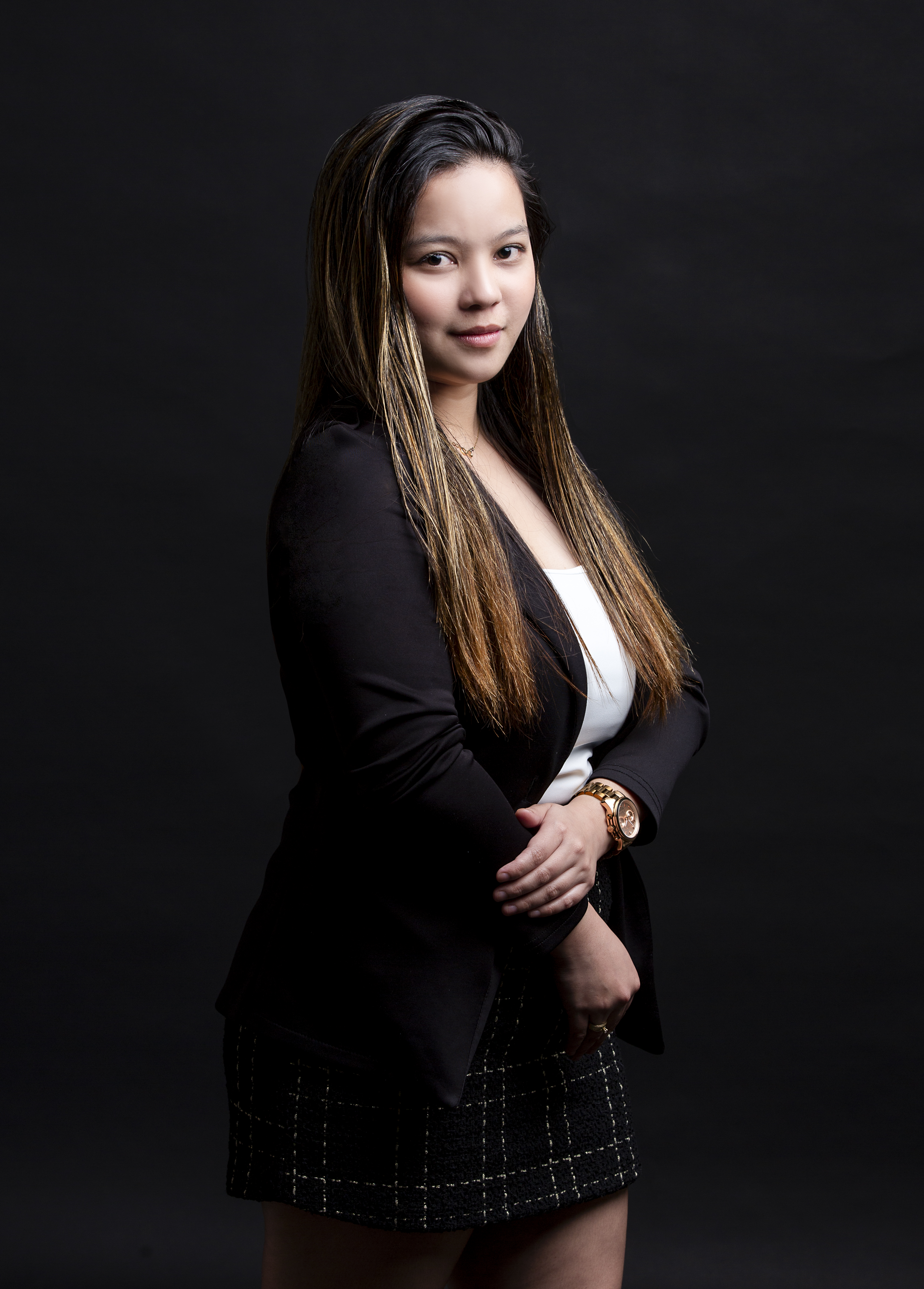 Rosalyn Dadia
Market Analyst
Rosalyn is a dynamic and dedicated member of the Market Analysis department at Stanton & Partners. Rosalyn plays a pivotal role in shaping the company's success, with her enthusiasm for all things aviation. She is responsible for delving deep into market insights to provide invaluable connections within the global broker network. Rosalyn's dedication to staying at the forefront of industry trends and her readiness to engage in new opportunities make her an invaluable asset to the team.
M: +971 58 846 9235
E: rdadia@stantonaviation.com